Pastor Rick's Daily Hope
with Pastor Rick Warren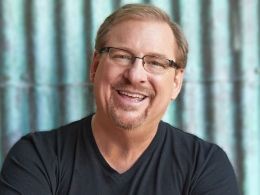 Using The Bible To Make Decisions - Part Two
Friday, May 24, 2019
Every day you're faced with hundreds of choices. Do you want to want to know how to make the best decisions? Join Pastor Rick for this message series as he gives practical, biblical advice that will help you make decisions that move you and others forward in faith. Proverbs 10:9 says, "Whoever walks in integrity walks securely, but whoever takes crooked paths will be found out" (NIV). Pastor Rick explains in this message how the integrity test will help you make wise decisions and keep you from violating your own conscience.
Recent Broadcasts
Featured Offer from Pastor Rick's Daily Hope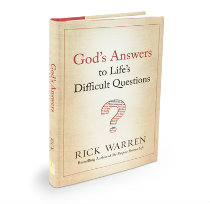 God's Answers to Life's Difficult Questions Hardback Book
Everyone faces hard decisions in life. And when we do, there's only one place to discover God's answers. You'll never find them if you're looking in the wrong place. Pastor Rick Warren wants to show you how the Bible answers 12 of life's toughest questions in his book, God's Answers to Life's Difficult Questions.