Pastor Rick's Daily Hope
with Pastor Rick Warren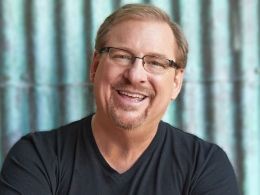 What Kind of Father is God - Part Two
Thursday, September 19, 2019
Our misconceptions about God sometimes cause unnecessary worry or fear. In this message, Pastor Rick explains four attributes of God that help us understand that God is our loving, heavenly Father who cares for us beyond measure and provides for every need we have. In this broadcast, Pastor Rick describes our "Abba," who is never too busy for us, who loves to meet our needs, and who is sympathetic to our hurts. God is close to you. Will you turn to him to meet all of your needs and heal your hurts?
Recent Broadcasts
Featured Offer from Pastor Rick's Daily Hope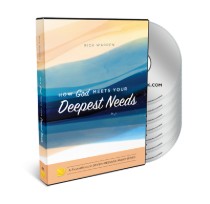 How God Meets Your Deepest Needs Complete Audio Series
Discover God's plan to care for your needs! You'll never encounter a need that God can't meet — and that's a promise! Today, we want to fill your heart with hope by exploring that promise. That's why we'd love to send you a complete audio set of Pastor Rick's 7-message series, How God Meets Your Deepest Needs. This series teaches you about God's perfect character and examines how he meets your most urgent needs.