Pastor Rick's Daily Hope
with Pastor Rick Warren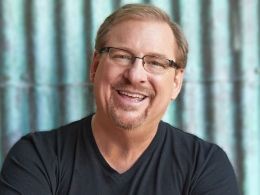 When a Setback Fills You with Fear - Part One
Thursday, June 27, 2019
We all have setbacks in life. It may be a setback related to finances, health, your career, or your relationships. In fact, you may be experiencing a setback right now and need to hear this series. Join Pastor Rick as he explains how God helped people in the Bible overcome the setbacks common to life. What do you do when a setback fills you with fear? The truth is, if you're filled with fear, you'll likely be broken by setbacks. But if you're filled with faith, you will benefit from setbacks. In this message, Pastor Rick looks at how Mary chose faith over fear when she heard she was pregnant with Jesus. What fears do you struggle with in your life? The fear of feeling inadequate? The fear of disapproval? The fear of rejection? The fear of unexpected change? The fear of losing control? Or the fear of being disappointed? Pastor Rick teaches from the life of Mary, revealing how she overcame her fears with faith.
Recent Broadcasts
Featured Offer from Pastor Rick's Daily Hope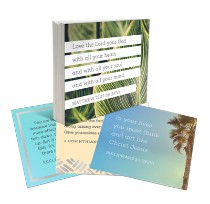 52 Bible Memorization Cards – Based on the Re-Energize Your Life Book
FOR 3 DAYS ONLY: Re-Energize Your Life Scripture Cards! The fast pace of life can wear you down. So it's important to refresh your spirit and reconnect with God before you start to run on fumes.That's why we're releasing — for 3 DAYS ONLY — a collection of Scripture Cards to complement Pastor Rick Warren's current on-air teaching series. These Scripture Cards will help you rest in God's Word and "re-charge your batteries" the way God intended.