Pastor Rick's Daily Hope
with Pastor Rick Warren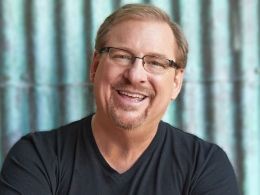 When a Setback Isn't Your Fault - Part Three
Thursday, June 13, 2019
What do you do when a setback isn't your fault? It's often easier to deal with a setback when you know that you caused it by your own mistakes, but it seems unfair when it's caused by someone else's mistake or sin. Join Pastor Rick as he teaches how Paul handled setbacks that were not his fault. Join Pastor Rick as he continues to teach from the life of Paul, explaining the three anchors the apostle used to get past setbacks caused by other people. He anchored his life on the presence of God, the purpose of God, and the promise of God.
Recent Broadcasts
Featured Offer from Pastor Rick's Daily Hope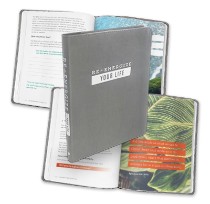 Re-Energize Your Life – A Guided Experience Book
$50,000 Matching Grant DOUBLES your gift! Too many people are running on empty — overwhelmed with worries and burdens. That's why we want to send you Pastor Rick's Re-Energize Your Life interactive guide and journal to help you reconnect with God to be renewed and refreshed. It's our thank-you for your support today. And a $50,000 Matching Grant will DOUBLE your donation to help more people connect with Jesus — and re-energize their life!