Pastor Rick's Daily Hope
with Pastor Rick Warren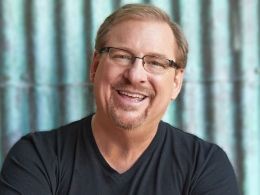 When Others Keep Setting You Back - Part Three
Wednesday, June 26, 2019
One of the most important leaders in the Bible is Joseph, who was sold into slavery yet overcame that setback by rising to a position of power and responsibility in Egypt. He kept encountering setback after setback. For instance, he was falsely accused of sexual assault and then was left forgotten in prison. How did he keep from being discouraged? One thing that kept Joseph going despite setbacks in his life was his absolute faith that God was with him, regardless of the circumstances. Join Pastor Rick as he continues to teach how to handle one setback after another.
Recent Broadcasts
Featured Offer from Pastor Rick's Daily Hope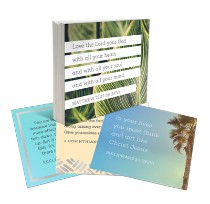 52 Bible Memorization Cards – Based on the Re-Energize Your Life Book
FOR 3 DAYS ONLY: Re-Energize Your Life Scripture Cards! The fast pace of life can wear you down. So it's important to refresh your spirit and reconnect with God before you start to run on fumes.That's why we're releasing — for 3 DAYS ONLY — a collection of Scripture Cards to complement Pastor Rick Warren's current on-air teaching series. These Scripture Cards will help you rest in God's Word and "re-charge your batteries" the way God intended.