Pastor Rick's Daily Hope
with Pastor Rick Warren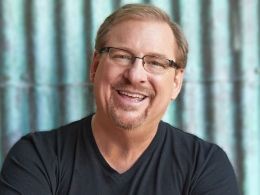 Why Do I Do What I Don't Want to Do? - Part Two
Thursday, March 26, 2020
As you grow older, the questions get tougher. This is true for kids in school, and it's also true for every believer. Join Pastor Rick for this series as he looks at some of the hardest questions in life and the Bible's answers. Have you ever wondered why you do what you don't want to do? Ever wondered why it's so hard to do the things that you know are the right things to do? In this message series, Pastor Rick explains why our sinful nature causes us to often make the wrong choice and what you can do about it. Sin always involves self-deception. To stop defeating yourself, you must stop deceiving yourself. In this message, Pastor Rick teaches how to take an honest look at your life, face the truth, and deal with the issues so that you can move toward healing and spiritual growth.
Recent Broadcasts
Featured Offer from Pastor Rick's Daily Hope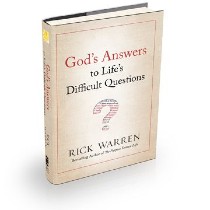 God's Answers to Life's Difficult Questions Hardback Book
Get God's answers to life's tough questions! Everyone faces hard decisions in life. And when you do, there's only one place to discover God's answers . . . in his Word. Pastor Rick Warren walks you through how the Bible answers 12 of life's toughest questions in his book, God's Answers to Life's Difficult Questions.