Pastor Rick's Daily Hope
with Pastor Rick Warren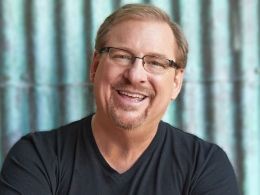 Why Is Life in This World So Hard? - Part One
Friday, July 10, 2020
Why is everything in life so hard? Why does doing the right thing often feel like a battle? In this new series, Pastor Rick shares insights from God's Word about the unseen spiritual forces working against us: the invisible war between good and evil. This series will help you win the battle within. "Why is life so hard? Why do we suffer?" Job 7:1 (CEV). In this verse, we hear Job asking one of the most fundamental questions of life. Why is life so difficult? Why is everything a battle? Learn the biblical response to these tough questions. Why is this world so hard to live in? The Bible says it is because we all want to be our own boss—we say, "I know what will make me happy more than God does. I want to do live life on my own." But here's the Good News: God has not left us here without hope. He sent us a Savior, his Son, Jesus Christ. When you choose God, he will help you make it through the difficulties of life.
Recent Broadcasts
Featured Offer from Pastor Rick's Daily Hope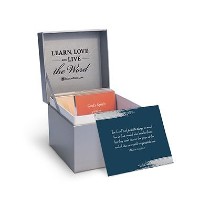 The Invisible War Scripture Box with Scripture Cards
Learn to wield God's Word in the invisible war raging against you! Every day, our faith is assaulted by the world's values, our sinful nature, and the forces of evil. But wielding God's Word, you can find the wisdom to discern, the strength to endure, the grace to grow, and the power to fight and win this battle. Pastor Rick wants to help you go on the offensive in this fight against Satan by sending you a BRAND-NEW special resource: The Invisible War Scripture Box and Scripture Cards. Ephesians 6:17 says the Bible is our sword in the unseen war raging against God's good purposes for us. This set of 52 full-color Bible verse cards in a silver, vegan leather Scripture box will help you memorize God's Word to replace lies with eternal truth, and live in victory over the enemy. The Invisible War Scripture Box with Cards is our way to thank you for your gift below to help reach more people with the certain hope of Christ through Daily Hope. We pray this brand-new resource encourages you!