Destined for Victory
with Paul Sheppard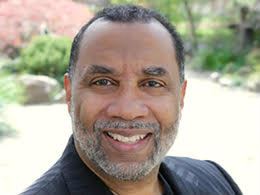 Where's Your Focus? Part 2 (cont'd)
Wednesday, August 14, 2019
The importance of responding with positivity to the opportunities and promises God has given us; based on Numbers 13:17-33. CLICK HERE to ORDER this 2-part series on CD!
Recent Broadcasts
Featured Offer from Destined for Victory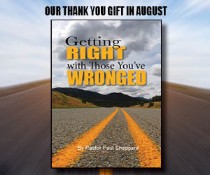 "Getting Right with Those You've Wronged" (booklet)
We talk a lot about forgiving people who have done us wrong, but what if you are the offender? Are you open to the possibility that you have been wrong? In this study, Pastor Paul Sheppard encourages Christians who want to walk in victory to learn how to make things right with those they have wronged. Discover the abundant blessings that come to believers who make things right with those they have offended.