Discover the Word
with Mart DeHaan, Elisa Morgan, Bill Crowder, and Brian Hettinga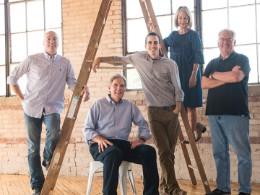 Dangers of Pride
Friday, March 22, 2019
The Bible says that pride goes before a fall. Because no matter how high we try to lift ourselves up, we'll always end up crashing down in the end. Today on Discover the Word, the team, and author Liz Curtis Higgs examine the dangers of pride as described in Proverbs 16:18. Pull up a chair to the table, today for Discover the Word!
Recent Broadcasts
Featured Offer from Discover the Word
31 Proverbs to Light Your Path by Liz Curtis Higgs
Discover how to apply the ancient wisdom of the book of Proverbs to your modern life with this daily devotional and small-group Bible study guide from best-selling author Liz Curtis Higgs. Liz examines each word with care and adds a sprinkling of humor through her honest stories and personal examples. Wherever you are on your journey, here is the wisdom you need for the road ahead.