Discover the Word
with Mart DeHaan, Elisa Morgan, Bill Crowder, Brian Hettinga and Daniel Ryan Day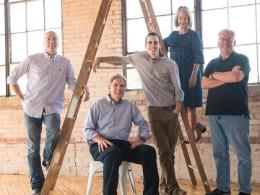 "Fearfully And Wonderfully"
Friday, February 28, 2020
The Bible describes Jesus as the head of the church. But it's a far less glamorous position than it sounds! Today on Discover the Word,  the team and special guest Philip Yancey look at how God humbled Himself to save us, so that we could demonstrate His love to others. Join us for the conclusion of the series, "Fearfully and Wonderfully", today on Discover the Word!
Recent Broadcasts
Featured Offer from Discover the Word