Discover the Word
with Mart DeHaan, Elisa Morgan, Bill Crowder, and Brian Hettinga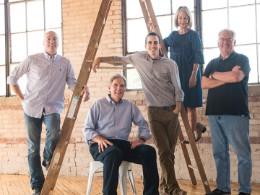 Inviting God To Continue To Search Your Heart
Wednesday, August 14, 2019
Psalm 139 isn't just an account of how David's heart had been searched by God. It also invites God to continue searching! Today on Discover the Word, we notice that the deeper God searched, the more David developed a sense of awe and wonder that he was "fearfully and wonderfully made." And so are we! Listen to Discover the Word, today!
Recent Broadcasts
Featured Offer from Discover the Word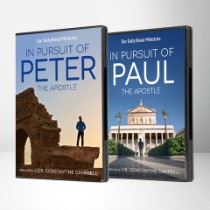 In Pursuit of Paul DVD
Explore the lives of Paul and Peter like never before with these travelogue-style documentaries. Con Campbell is a New Testament scholar whose curiosity about these apostles of Jesus led him to retrace their life stories. You'll travel with Con to Jerusalem, to Rome, and throughout the Mediterranean region, experiencing the sights and sounds of modern-day places while uncovering the history of these influential men. In Pursuit of Paul is a seven-part series that captures the great apostle's personality and passion for the gospel.