Discover the Word
with Mart DeHaan, Elisa Morgan, Bill Crowder, and Brian Hettinga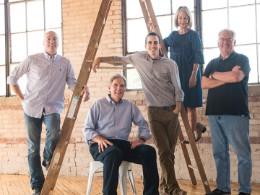 Jesus Bold Claim, "I Am The Light Of The World"
Wednesday, August 21, 2019
Most of us are familiar with the statement from Jesus,  "I am the light of the world." But imagine hearing it for the first time from Jesus Himself. It's a pretty radical statement! Today on Discover the Word, the team and special guest Dr. Con Campbell explore the significance of Jesus's bold claim. Pull up a chair to the table today for Discover the Word!
Recent Broadcasts
Featured Offer from Discover the Word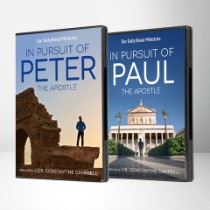 In Pursuit of Paul DVD
Explore the lives of Paul and Peter like never before with these travelogue-style documentaries. Con Campbell is a New Testament scholar whose curiosity about these apostles of Jesus led him to retrace their life stories. You'll travel with Con to Jerusalem, to Rome, and throughout the Mediterranean region, experiencing the sights and sounds of modern-day places while uncovering the history of these influential men. In Pursuit of Paul is a seven-part series that captures the great apostle's personality and passion for the gospel.