Discover the Word
with Mart DeHaan, Elisa Morgan, Bill Crowder, and Brian Hettinga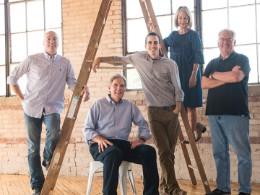 Telling The Same Story... "God With Us"
Tuesday, May 21, 2019
The Gospels all essentially tell the same story. So, do we really need four of them? Today on Discover the Word, we discuss how Matthew tailored his message to a Jewish audience and proclaimed the good news that God is with us. Another great conversation about "Reading the Gospels" today on Discover the Word!
Recent Broadcasts
Featured Offer from Discover the Word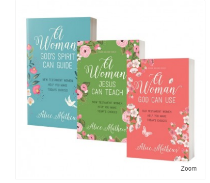 Three-book Set by Alice Mathews
Alice Mathews highlights women of the Bible to see how God used them in powerful ways. Just like believers today, they had struggles and choices to make, but they committed their talents to the Lord. As you dig deep into the lives of these women, consider what God has called you to do and then discover how His Spirit can work in your own life to help you make wise choices and accomplish His will.