Discover the Word
with Mart DeHaan, Elisa Morgan, Bill Crowder, and Brian Hettinga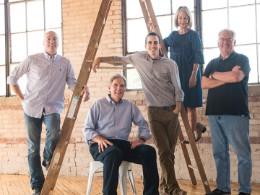 Transitioning From The Tabernacle To The Temple
Friday, December 7, 2018
After King David died, Solomon began constructing a magnificent temple for God. But was it really God's desire to have an ornate temple in the first place? And if not, whose idea was it? Well, today on Discover the Word, the team will discuss the significance of transitioning from the Tabernacle to the Temple. We're wrapping up our series titled, "God with Us," today on Discover the Word!
Recent Broadcasts
Featured Offer from Discover the Word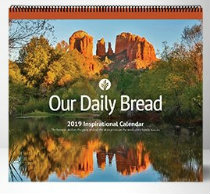 Our Daily Bread 2019 Wall Calendar
God created an amazing world! The stunning pictures in the Our Daily Bread 2019 Wall Calendar display His handiwork—from the deep blue hues of a surging ocean swell to some brilliant orange trees dancing in the sun's rays. Psalm 8:1 proclaims, "LORD, our LORD, how majestic is your name in all the earth!" With this calendar, Our Daily Bread Ministries hopes you'll not only enjoy the exquisite beauty of nature, but remember to adore the Creator and praise His name. This calendar will encourage you every morning as you check your schedule and plan your day.