Discover the Word
with Mart DeHaan, Elisa Morgan, Bill Crowder, and Brian Hettinga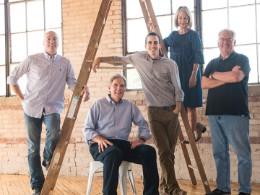 Using Our Inner Voice To "Renew Our Minds"
Thursday, February 21, 2019
Regardless of what other people say, our own inner voice tends to have the biggest impact. So what kind of things are you telling yourself? Today on Discover the Word, the team, and author Nicole Unice encourage us to "renew our minds", and use our inner voice to speak life and love into our spirits. Pull up a chair to the table, today for Discover the Word!
Recent Broadcasts
Featured Offer from Discover the Word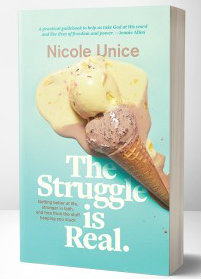 THE STRUGGLE IS REAL
Join popular Bible teacher and counselor Nicole Unice to discover why the struggle is real . . . and what to do about it. Nicole offers practical tools to help you navigate the daily ups and downs, and ways to rewrite your struggle into a new, God-centered life story. The Struggle Is Real is an invitation to take the hard, hurtful, and confusing moments and turn them into opportunities to grow in wisdom, strength, and joy.