Discover the Word
with Mart DeHaan, Elisa Morgan, Bill Crowder, and Brian Hettinga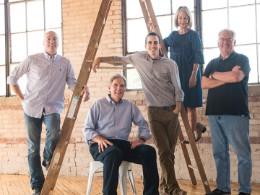 What If Our Struggles Are Meant To Point Us To God?
Monday, February 11, 2019
The phrase "the struggle is real" conjures up images of day-to-day frustrations. But what if our struggles are meant to point us to God? Today on Discover the Word, the team and author Nicole Unice begin a series called, "The Struggle Is Real." It's an honest discussion about what it means to trust in the Lord, even when life is difficult. Join us today for Discover the Word!
Recent Broadcasts
Featured Offer from Discover the Word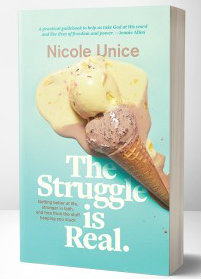 THE STRUGGLE IS REAL
Join popular Bible teacher and counselor Nicole Unice to discover why the struggle is real . . . and what to do about it. Nicole offers practical tools to help you navigate the daily ups and downs, and ways to rewrite your struggle into a new, God-centered life story. The Struggle Is Real is an invitation to take the hard, hurtful, and confusing moments and turn them into opportunities to grow in wisdom, strength, and joy.