Dr. Barnhouse and the Bible
with Dr. Donald Grey Barnhouse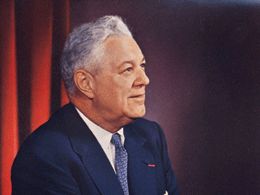 God's Purpose in Leaving You on Earth
Thursday, March 23, 2023
When you ponder your trust in Christ, do you find yourself doubting at every turn? Maybe you're riding out a dark storm in life, and you feel like God has abandoned you. Or maybe you long for the mountain top experiences you once had in your walk with God, but which now seem so distant. Dr. Barnhouse's series, Growing in Christ will help you through these discouraging times as it equips you with lessons and verses from God's Word. See examples from Scripture where God led his children into places of darkness so that they would learn more about Him.
Recent Broadcasts
Featured Offer from Dr. Barnhouse and the Bible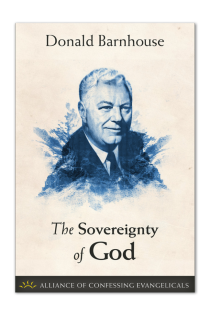 The Sovereignty of God (PDF Download)
God created and sustains all things, and there is nothing outside of His control. Does that comfort you? Does it trouble you? In this booklet, Dr. Barnhouse discusses what God's sovereignty means for daily life, and shows how those in Christ—even under immense suffering—can find peace knowing that they are in the hands of their loving God. Our God is sovereign and knows what He is doing... and you and I are in His plan.