Dr. Barnhouse and the Bible
with Dr. Donald Grey Barnhouse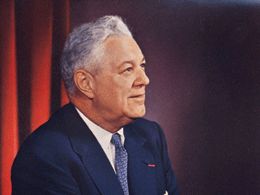 No Other Gospel
Thursday, November 24, 2022
An exciting look at one of the most important documents in human history. This study is filled with timely applications and valuable exposition. The book of Galatians combines rebuke and warning with profound teachings on spiritual liberty, perseverance, assurance, and more. Study along with Dr. Barnhouse and discover the truths that come down to our century and into our hearts.
Recent Broadcasts
Featured Offer from Dr. Barnhouse and the Bible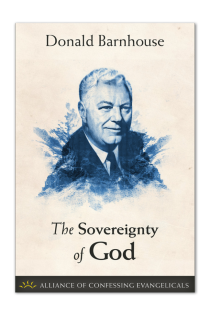 The Sovereignty of God (PDF Download)
God created and sustains all things, and there is nothing outside of His control. Does that comfort you? Does it trouble you? In this booklet, Dr. Barnhouse discusses what God's sovereignty means for daily life, and shows how those in Christ—even under immense suffering—can find peace knowing that they are in the hands of their loving God. Our God is sovereign and knows what He is doing... and you and I are in His plan.