Dr. Barnhouse and the Bible
with Dr. Donald Grey Barnhouse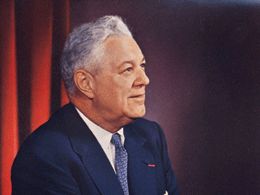 Who is Against Us?
Thursday, April 9, 2020
The Gospel of Mark is a portrait of Christ written from the perspective of a menial laborer. As Dr. Barnhouse observes, a servant doesn't look at things the same way other men do; as Mark looks at our Savior, we shall learn about our service by looking at the servant Savior. Listening to this series will give you a new, different portrait of Christ. The Gospel of Mark is the gospel of action, and it is action of a unique kind. In Mark we clearly see that the glory of God is not only to be found in His power, His majesty, His might, and His dominion-- the true glory of God is in His grace.
Recent Broadcasts
Featured Offer from Dr. Barnhouse and the Bible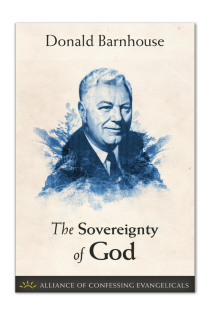 The Sovereignty of God (PDF Download)
God created and sustains all things, and there is nothing outside of His control. Does that comfort you? Does it trouble you? In this booklet, Dr. Barnhouse discusses what God's sovereignty means for daily life, and shows how those in Christ—even under immense suffering—can find peace knowing that they are in the hands of their loving God. Our God is sovereign and knows what He is doing... and you and I are in His plan.