Dwelling Place
with Al Pittman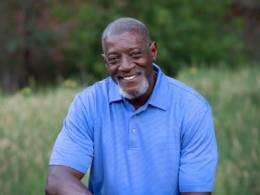 The Revelation of Jesus Christ, Part 1
Wednesday, October 21, 2020
Revelation is an often times misunderstood and a neglected book. It can be daunting, to say the least, but as we go verse by verse through these chapters, I think you'll come away with a new found knowledge and appreciation for it.  And you'll walk away from it learning a great deal about Jesus and who He is!  And His will and purpose for the church and you! 
Recent Broadcasts
Featured Offer from Dwelling Place
Revelation: Earth's Final Chapter
Pastor Al Pittman has written a new book that answers many questions people have at this time.  It's Revelation: Earth's Final Chapter.  This book comes from pastor Al's in-depth study of the book of Revelation and you can pre-order it now, to be among the first to receive it!