Encounter the Truth
with Jonathan Griffiths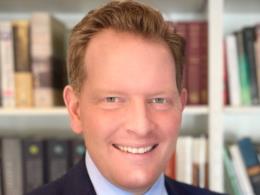 Living Out True Righteousness, Part 2
Thursday, December 7, 2023
This section of chapter 5 is showing us that we need a Saviour who can deal with our guilt. As he outlines this kingdom ethic, Jesus is actually telling us how he wants us, his saved people, to live. Jesus really does mean that his saved people are to live out a righteousness that will be greater than even the righteousness of the Pharisees. Living out that righteousness will be evidence that we have been forgiven, that we have experienced his grace, and have been filled with his Spirit.
Recent Broadcasts
Featured Offer from Encounter the Truth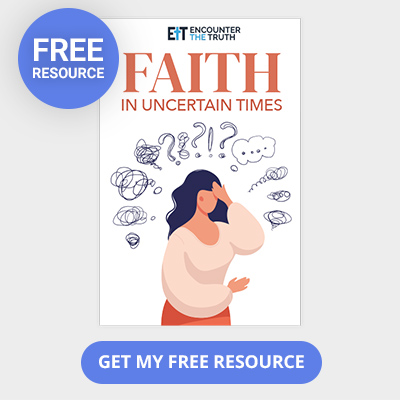 FREE RESOURCE: Faith in Uncertain Times
Where can we find TRUE safety? God provides the only true safety for us during uncertain times. Moses referred to God as "the Rock" (Deut. 32). Since God is constant, He is the solid Rock to which we can cling in uncertain times. Get your free resource and read more in Faith in Uncertain Times today!