Encouragement Café
with Luann Prater & Rachel Olsen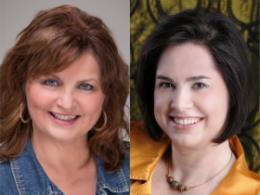 Have You Got Any Gaps?
Friday, November 16, 2018
Some days (most days) there's a gap between where we are and where we long to be, between our reality and our expectations. Luann and Rachel laugh about times they've fallen down, and discuss how to live with the gap, without losing hope.
Recent Broadcasts
Featured Offer from Encouragement Café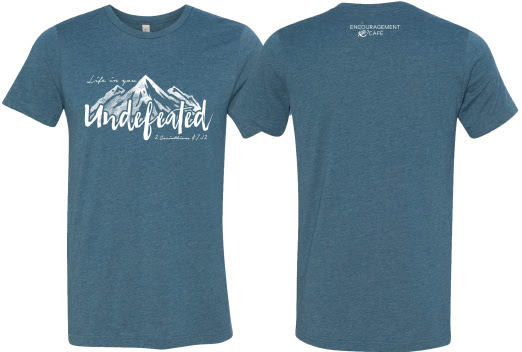 Undefeated t-shirt offer
We may be "pressed on every side by troubles, but we are not crushed. We are perplexed, but not driven to despair. We are hunted down, but never abandoned by God. We get knocked down, but we are not destroyed…" 2 Corinthians 4:8-10. Ever wonder how to live life undefeated? Learn how at one of Encouragement Café's 2018 Live Events where real women reveal how God's taught them to live UNDEFEATED through the power of Christ. Link arms with women just like you and worship God together through music, stage art, and story..