Every Last Word
with Dr. Philip Graham Ryken
Before the Fire Falls
Sunday, December 1, 2019
Would you be ready if Christ returned tonight? Would you have an answer if tomorrow you had to stand before God? We don't know when Christ will come for the final judgment. But we must be ready for it. Jesus warns us that he will be coming back soon, and gives us hope that we can put our trust in Him. 
Recent Broadcasts
Featured Offer from Every Last Word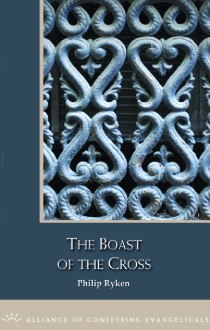 The Boast of the Cross (PDF Download)
There is something curious about boasting. Despite the fact that nobody likes a braggart, everybody brags anyway. People boast about anything and everything—their grandchildren, their bank accounts, their waistlines, their bowling averages, their travel plans, their accomplishments, sometimes even their indiscretions. Paul had as much to boast about as anyone else. But when he came to know Jesus Christ, Paul realized that he had nothing to boast about. All his religious accomplishments were a load of rubbish (Philippians 3:8). In the booklet, Dr. Ryken emphasizes there is only one thing in the entire universe worth boasting about. "May I never boast except in the cross of our Lord Jesus Christ" (Galatians 6:14). Download this PDF for free.