Every Last Word
with Dr. Philip Graham Ryken
What to Do with What You Have
Sunday, May 31, 2020
God has given us the ability to do many things for Him. Some people have the ability to give a lot, while others only a little. But no matter how much God has given, are your talents being used for Him?
Recent Broadcasts
Featured Offer from Every Last Word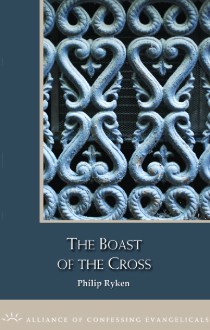 The Boast of the Cross (PDF Download)
There is something curious about boasting. Despite the fact that nobody likes a braggart, everybody brags anyway. People boast about anything and everything—their grandchildren, their bank accounts, their waistlines, their bowling averages, their travel plans, their accomplishments, sometimes even their indiscretions. Paul had as much to boast about as anyone else. But when he came to know Jesus Christ, Paul realized that he had nothing to boast about. All his religious accomplishments were a load of rubbish (Philippians 3:8). In the booklet, Dr. Ryken emphasizes there is only one thing in the entire universe worth boasting about. "May I never boast except in the cross of our Lord Jesus Christ" (Galatians 6:14).