Family Talk Weekends
with Dr. Dobson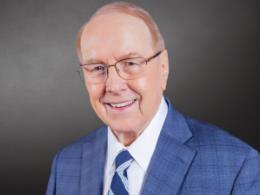 Brain Health 101
Saturday, February 15, 2020
The human brain is one of the most complex systems in our bodies, and it's our responsibility to intentionally care for it. On this Family Talk broadcast, Dr. Tim Clinton sits down with renowned psychiatrist and neuroscientist, Dr. Daniel Amen. Dr. Amen talks about his years of studying the brain, and identifies various threats to our mental health. Hear what you can do to better appreciate and preserve your brain.
Recent Broadcasts
Featured Offer from Family Talk Weekends
2 Minute Marriage Survey
Sometimes it's the little things that can add up to a great marriage! Take the 2 Minute Marriage Survey, now!