Family Talk Weekends
with Dr. Dobson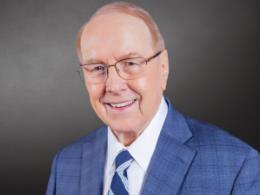 God's Miracle of Life - I
Saturday, February 23, 2019
The Supreme Court infamously legalized the murderous and evil practice of abortion 46 years ago. Today on Family Talk, we're discussing this travesty through Dr. Dobson's conversation with pro-life OB/GYN, Dr. William Lile. Dr. Lile shares his passion for defending the unborn, and explains various procedures done on babies while in the womb. Also, hear the facts of how life starts at the point of conception.
Recent Broadcasts
Featured Offer from Family Talk Weekends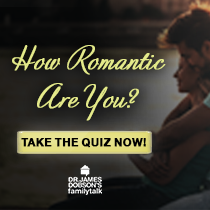 How Romantic Are You?
Sometimes it's the little things that can add up to a great marriage. Take the quiz to see how you're doing! BONUS! Take the quiz and receive Dr. James Dobson's 5 Romance Tips, with practical insights on how to take your marriage to the next level of closeness and intimacy.