Family Talk Weekends
with Dr. James Dobson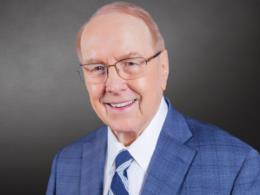 God's Wisdom for Raising Children - II
Saturday, January 21, 2023
On today's edition of Family Talk, author John Rosemond shares tips from his book, Parenting by The Book: Biblical Wisdom for Raising Your Child. When kids misbehave, he recommends the consequence of "kicking them out of the Garden of Eden." When the child comes home from school, his room is stripped bare to the essentials. No toys. No music. And he's going to live this way until his attitude improves, and remains improved for at least a month. It's showing confidence in your authority.
Recent Broadcasts
Featured Offer from Family Talk Weekends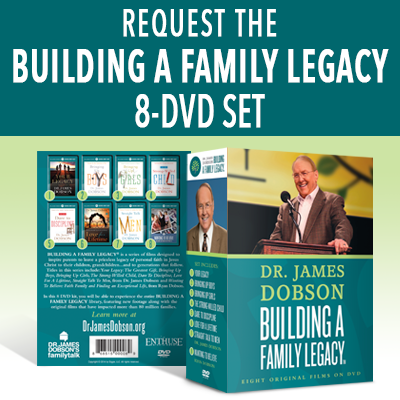 Building A Family Legacy 8-DVD Set (DVD)
This 8-DVD set includes all of the teaching DVDs in the BUILDING A FAMILY LEGACY series from Dr. James Dobson and his son, Ryan Dobson. Through this series of hour-long films based on his bestselling books, Dr. Dobson will help families of all ages and stages. His wisdom, insight and humor will help to strengthen marriages and aid in the remarkable challenges of raising children.