Family Talk Weekends
with Dr. Dobson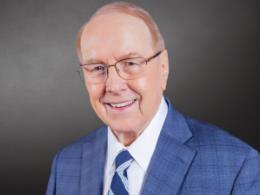 Life Has Purpose
Saturday, June 20, 2020
Each person, no matter their age, ethnicity or background, is made in the image of Almighty God. Today on Family Talk, Dr. Tim Clinton sits down with author and pro-life activist, Ryan Bomberger, the co-founder of the Radiance Foundation. Ryan shares his testimony and points out the discrepancies and false narratives promoted by pro-abortion advocates. Discover what he is doing to strengthen and equip the pro-life movement.
Recent Broadcasts
Featured Offer from Family Talk Weekends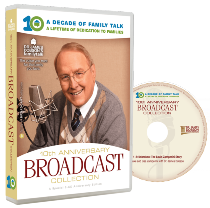 10th Anniversary Broadcast Collection
May 2020 marks the 10-year anniversary of the first Family Talk broadcast—and to help celebrate God's faithfulness to our ministry, we have selected 20 of the most beloved programs from over this momentous decade. Listen in as Dr. James Dobson sits down with amazing guests that include Dennis Prager, Anne Graham Lotz, Eric Metaxas, and our own Dr. Tim Clinton. In this all-star audio collection, you'll receive a special eight-CD boxed set as our way of thanking you for your gift of $50 or more.