Family Talk Weekends
with Dr. James Dobson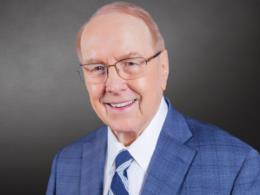 Messenger International: Revolutionizing Global Discipleship
Saturday, May 20, 2023
Do you know what your calling is? According to the Bible, the Great Commission is spelled out in Matthew 28:19, "Go therefore and make disciples of all nations, baptizing them in the name of the Father, and of the Son, and of the Holy Spirit." On today's Family Talk, Dr. Tim Clinton speaks with Lisa Bevere, co-founder of Messenger International. Lisa reveals how she and her husband, John, turned his vision of simply sharing Christian content into a global ministry that distributes discipleship tools and literature around the world, free of charge. To date, Messenger International has shared over 53 million resources in 123 languages to those in need throughout the free world, and also to the oppressed, suffering unchurched countries.
Recent Broadcasts
Featured Offer from Family Talk Weekends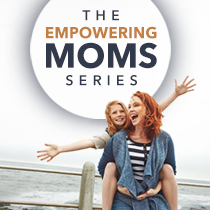 The Empowering Moms Series Sign Up
Most people consider being a mom to be an amazing privilege—and it is! But just as often, it's perhaps the toughest job on the planet! Which is why all moms deserve our appreciation and respect. And so, just for moms, we've created a new 5-minute "Empowering Moms Series" to provide practical parenting advice packed with timeless Scriptural truths, and a prayer to encourage, renew and inspire you—and your family—every day. Sign up now!