Family Talk Weekends
with Dr. Dobson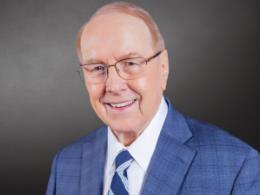 Raw Faith: What Happens When God Picks a Fight
Saturday, January 9, 2021
In Isaiah chapter 41, God tells the prophet, "Fear not, for I am with you; be not dismayed, for I am Your God." Dr. Tim Clinton talks with author and speaker, Kasey Van Norman, who shares her heartbreaking testimony that included a turbulent childhood, a wrecked marriage, and a difficult battle with cancer—but still her faith was strengthened through it all.
Recent Broadcasts
Featured Offer from Family Talk Weekends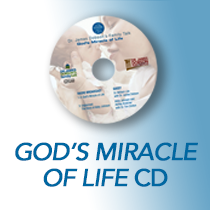 God's Miracle of Life
Dr. James Dobson and Dr. William Lile, a pro-life OB/GYN, discuss the miracle of conception and the amazing medical advancements enabling intricate surgeries to be performed on babies while in the womb.