Family Talk Weekends
with Dr. Dobson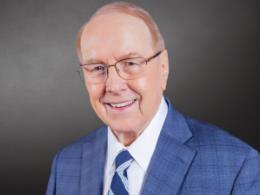 Wholehearted Devotion to Christ - II
Saturday, July 6, 2019
In the Old Testament, sacrifices were practiced to atone for Israel's sin and rebellion. On this Friday broadcast, Family Talk concludes Ignite Men's week with the remainder of Dr. Rick Rigsby message. He explains what it means to build an altar in our hearts to God and how we can overcome our sinful desires. Dr. Rigsby also implores men to focus on how they live, not how long they live.
Recent Broadcasts
Featured Offer from Family Talk Weekends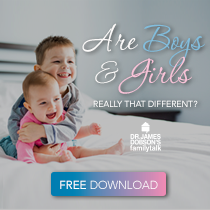 Despite what some would have us believe...
The fact is, boys and girls are different. God created us that way! Gender confusion, left to itself, is not only damaging to children as individuals, but it can tear families apart and ultimately undermine the stability of society.  In our free digital resource,"Are Boys and Girls Really that Different?," Dr. James Dobson lays out the questionable history of this hot-button American issue of gender identity and contrasts it with timeless biblical truth. What can we, as parents do? And how can our culture regain some much-needed perspective?