Family Talk
with Dr. James Dobson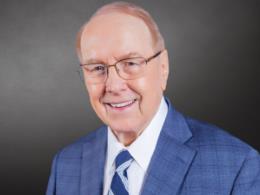 A Report from the Front Lines: Fighting COVID-19
Tuesday, April 7, 2020
Over the last few weeks, the medical and humanitarian relief communities around the country have mobilized support to combat COVID-19. On this special Family Talk broadcast, Dr. Dobson video chats with Ken Isaacs, Vice President with Samaritan's Purse. Ken provides a first-hand report of conditions in New York City, where he and his team have set up a mobile hospital.
Recent Broadcasts
Featured Offer from Family Talk
2 Minute Marriage Survey
Sometimes it's the little things that can add up to a great marriage! Take the 2 Minute Marriage Survey, now!