Family Talk
with Dr. James Dobson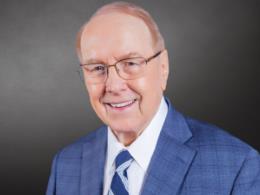 A Story of Cancer and Comfort - I
Thursday, October 10, 2019
It's been said that everyone is either coming out of hardship, in the midst of a struggle, or about to experience difficulty. On today's classic Family Talk broadcast, Dr. Dobson sits down with his good friend, prominent pastor and author, Dr. David Jeremiah. He discusses his battle with cancer, and why he believes God allows suffering in all of our lives.
Recent Broadcasts
Featured Offer from Family Talk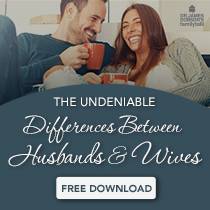 So what does this mean for your marriage?
In The Undeniable Differences Between Husbands and Wives, Dr. James Dobson talks about how men and women differ, how they complement each other, and how understanding these truths is key to enjoying a successful, intimate, long lasting marriage.