Family Talk
with Dr. James Dobson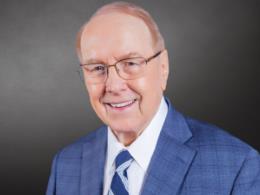 An Attitude of Gratitude
Thursday, November 28, 2019
From everyone here at Dr. James Dobson's Family Talk, we wish you and your family a Happy Thanksgiving! On this special broadcast, you will hear a message from author and radio host, Pastor Chuck Swindoll. He examines the importance of giving thanks to God for what He has blessed us with, even when we don't feel like it.
Recent Broadcasts
Featured Offer from Family Talk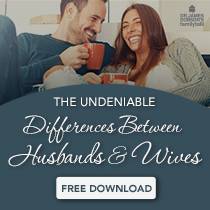 So what does this mean for your marriage?
In The Undeniable Differences Between Husbands and Wives, Dr. James Dobson talks about how men and women differ, how they complement each other, and how understanding these truths is key to enjoying a successful, intimate, long lasting marriage.