Family Talk
with Dr. James Dobson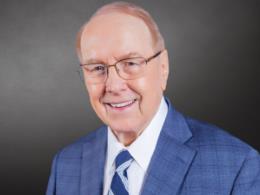 Brain Health 101
Friday, December 4, 2020
The human brain is a wonderfully complex organ, and it's our responsibility to intentionally care for it. On this Family Talk broadcast, Dr. Tim Clinton talks with renowned psychiatrist and neuroscientist, Dr. Daniel Amen, about his decades of research in studying the brain. He identifies various physical threats to mental health, and how we can better appreciate and nurture our amazing brains, on this "2020 Best of Broadcast" edition of Dr. James Dobson's Family Talk.  
Recent Broadcasts
Featured Offer from Family Talk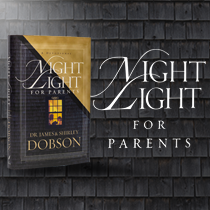 Night Light for Parents
Night Light for Parents is a daily devotional filled with encouraging insights and spiritual wisdom. Whether you're married or single, with kids in diapers or almost grown, this book is for you. It offers heartwarming stories, biblical truths, and practical parenting advice from Dr. Dobson that has inspired millions of families around the world.