Family Talk
with Dr. James Dobson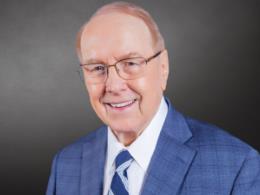 Children and Stress - I
Wednesday, August 21, 2019
Many people associate stress with the struggles of adult life, but often forget that children also deal with stress. On this classic Family Talk broadcast, Dr. Dobson talks about this subject with renowned author and psychologist, Dr. Arch Hart. They examine the pressure on our kids and identify the various physical, emotional, and mental indicators of anxiety.
Recent Broadcasts
Featured Offer from Family Talk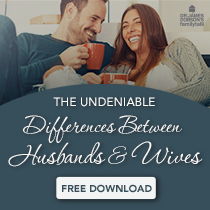 So what does this mean for your marriage?
In The Undeniable Differences Between Husbands and Wives, Dr. James Dobson talks about how men and women differ, how they complement each other, and how understanding these truths is key to enjoying a successful, intimate, long lasting marriage.