Family Talk
with Dr. James Dobson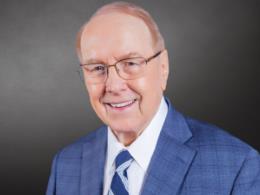 Dr. Dobson Shares About His Dad - II
Friday, October 16, 2020
Young boys were created with a desire to seek out a godly example of masculinity, which is why the father/son bond is so important. Today on Family Talk, Dr. Dobson continues to reflect on his significant relationship with his own dad. He walks through his early childhood years, and points out the ways his father sacrificed for their family. Hear how Dr. Dobson's dad directly impacted his career and life.
Recent Broadcasts
Featured Offer from Family Talk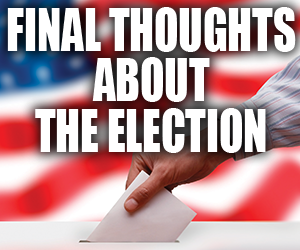 Final Thoughts About The Election
With all respect, the national election isn't about you. It certainly isn't about me. It is about our kids and grandkids. It is about those who are yet to come, if they are allowed to live. This vote has awesome implications for future generations and the nation we love. It is about our Constitution and the immutable, God-given rights it protects. It is about values, and truth, and greatness, and hope. That is why the notion of choosing a president based on frivolous personality characteristics, such as style or rhetoric, misses the mark.