Family Talk
with Dr. James Dobson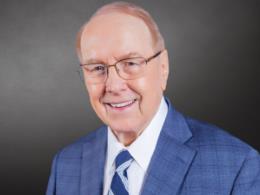 God is at Work - II
Tuesday, March 26, 2019
Everything that we do, both physically and mentally, must be done to glorify God. Today on Family Talk, Dr. Dobson continues his conversation with successful business man Ken Eldred. Ken explains why so many in the corporate world 'burn out,' and how he integrated faith into his daily work habits. He also shares stories of God answering prayers in unexpected ways.
Recent Broadcasts
Featured Offer from Family Talk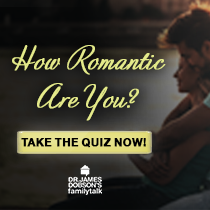 How Romantic Are You?
Sometimes it's the little things that can add up to a great marriage. Take the quiz to see how you're doing! BONUS! Take the quiz and receive Dr. James Dobson's 5 Romance Tips, with practical insights on how to take your marriage to the next level of closeness and intimacy.