Family Talk
with Dr. James Dobson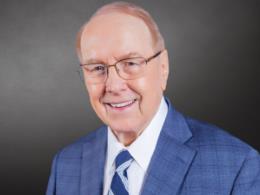 God Isn't Dead - I
Thursday, February 21, 2019
Scripture tells us that there is nothing that can separate us from the love of God. On today's Family Talk broadcast, you will hear from the late speaker and writer, Gertrude Behanna. She shares her troubling testimony, and explains her pointless search for purpose through wealth, bad relationships, drugs, and alcohol.
Recent Broadcasts
Featured Offer from Family Talk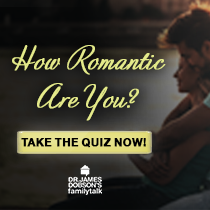 How Romantic Are You?
Sometimes it's the little things that can add up to a great marriage. Take the quiz to see how you're doing! BONUS! Take the quiz and receive Dr. James Dobson's 5 Romance Tips, with practical insights on how to take your marriage to the next level of closeness and intimacy.