Family Talk
with Dr. James Dobson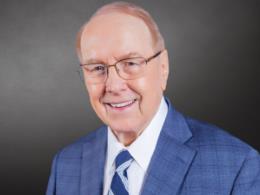 Leaving Your Life Imprint
Friday, November 29, 2019
Dr. Dobson once said, "inheritance is something you leave to someone, while a legacy is something you instill insomeone." Today on Family Talk, Dr. Tim Clinton looks at the importance of a godly heritage with author and therapist, Kenny Mauck. The two reflect on their own families' stories, and how meaningful Christian lessons were passed down from one generation to the next.
Recent Broadcasts
Featured Offer from Family Talk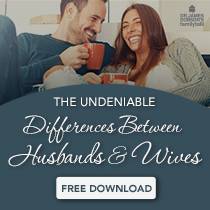 So what does this mean for your marriage?
In The Undeniable Differences Between Husbands and Wives, Dr. James Dobson talks about how men and women differ, how they complement each other, and how understanding these truths is key to enjoying a successful, intimate, long lasting marriage.