Family Talk
with Dr. James Dobson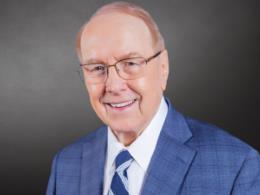 Let's Restore Our Military to Greatness - II
Friday, December 8, 2023
Did you know that all branches of the U.S. military are struggling to recruit young people to serve our country? Or that the U.S. Army missed their goal this year by 15,000 soldiers? On today's edition of Family Talk, Lt. Gen. (Ret.) Jerry Boykin continues speaking on the moral decline in America's armed forces and its dangerous effect. Due to the focus and embrace of political "woke" ideology, this decorated warrior states that there are too many soldiers who are ill-equipped today for the rigors of combat. 
Recent Broadcasts
Featured Offer from Family Talk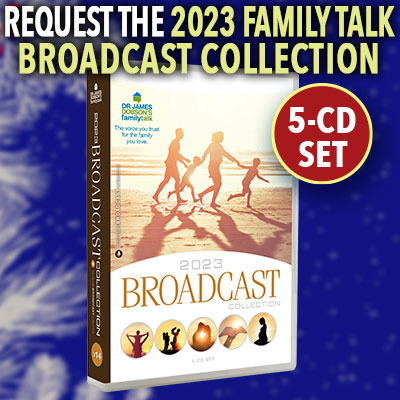 Dr. James Dobson's Family Talk 2023 Broadcast Collection
For nearly 50 years, Dr. Dobson has connected with families each day on his celebrated Radio Hall of Fame broadcast. For your enjoyment, we've selected fifteen programs and presented them on five audio CDs: the Dr. James Dobson's Family Talk 2023 Broadcast Collection. Join Dr. Dobson and his guests on memorable broadcasts such as Why Young People Matter: Engage the Culture to Reach the Next Generation with the Gospel, It's Okay to Love Jesus and Your Country, The Rise of Malevolent Compassion, Let's Restore Our Military to Greatness, and more. Dr. Dobson's incredible guests on these programs include Charlie Kirk, Hon. Michele Bachmann, Dr. Del Tackett, Lt. Gen (Ret.) Jerry Boykin, and others in this compelling audio collection.