Family Talk
with Dr. James Dobson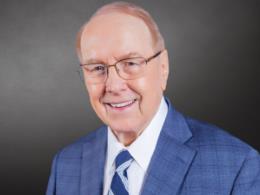 Love Thy Body - II
Friday, March 22, 2019
In Genesis 1, we see God intricately forming Adam and Eve, and creating them as male or female. Today's Family Talk broadcast focuses on how society has ignored Creation and biology through Dr. Tim Clinton's conversation with author Nancy Pearcey. They continue to look at why culture views the body as worthless and help parents on how to educate their children on these moral issues.
Recent Broadcasts
Featured Offer from Family Talk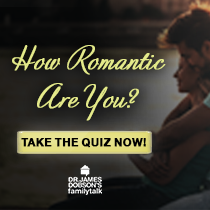 How Romantic Are You?
Sometimes it's the little things that can add up to a great marriage. Take the quiz to see how you're doing! BONUS! Take the quiz and receive Dr. James Dobson's 5 Romance Tips, with practical insights on how to take your marriage to the next level of closeness and intimacy.