Family Talk
with Dr. James Dobson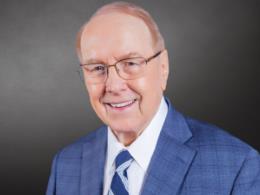 Marriage Survival Skills - III
Thursday, May 23, 2019
All marriages go through periods of discord, where it feels like all you do is argue. Couples must, however, remain faithful to their vows and fight for their relationship. On this classic Family Talk broadcast, Dr. Dobson concludes his discussion with Dr. Gary Smalley and Dr. Scott Stanley. The three answer genuine questions from the audience that touch on many marital issues.   
Recent Broadcasts
Featured Offer from Family Talk
Despite what some would have us believe...
The fact is, boys and girls are different. God created us that way! Gender confusion, left to itself, is not only damaging to children as individuals, but it can tear families apart and ultimately undermine the stability of society.  In our free digital resource,"Are Boys and Girls Really that Different?," Dr. James Dobson lays out the questionable history of this hot-button American issue of gender identity and contrasts it with timeless biblical truth. What can we, as parents do? And how can our culture regain some much-needed perspective?