Family Talk
with Dr. James Dobson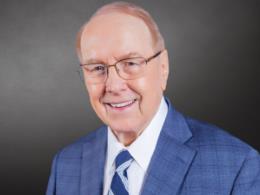 Seven Men Who Changed the World - I
Wednesday, January 29, 2020
What does it mean to be a 'hero'? Who should young men look up to? On this Family Talk broadcast, Dr. Dobson discusses a few prominent historical role models with Eric Metaxas, author of Seven Men: And the Secret of their Greatness. The two analyze the assault on manhood, and our society's lack of God-honoring men. Discover why the lives of historic figures such as George Washington and Dietrich Bonhoeffer are worth admiring.
Recent Broadcasts
Featured Offer from Family Talk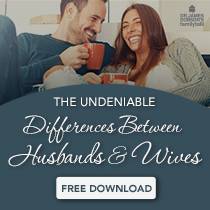 So what does this mean for your marriage?
In The Undeniable Differences Between Husbands and Wives, Dr. James Dobson talks about how men and women differ, how they complement each other, and how understanding these truths is key to enjoying a successful, intimate, long lasting marriage.