Family Talk
with Dr. James Dobson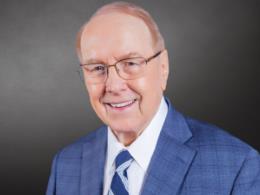 The Colorado Youth Wellness Act: The Future of Sex Education
Monday, February 11, 2019
Today on Family Talk, Dr. Dobson and Public Policy Director, Jenna Ellis, discuss a proposed Colorado bill expanding sex education in public schools. Joining the conversation is Debbie Chaves, Executive Director of Colorado Family Action, to explain how dangerous this bill is to families. Hear why believers everywhere must be aware of what's being taught in their child's school.
Recent Broadcasts
Featured Offer from Family Talk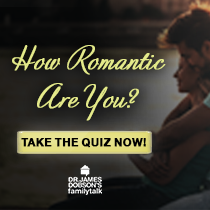 How Romantic Are You?
Sometimes it's the little things that can add up to a great marriage. Take the quiz to see how you're doing! BONUS! Take the quiz and receive Dr. James Dobson's 5 Romance Tips, with practical insights on how to take your marriage to the next level of closeness and intimacy.