Family Talk
with Dr. James Dobson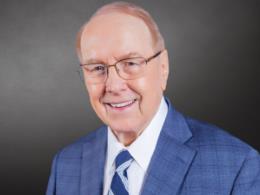 The Oracle: The Jubilean Mysteries Unveiled - I
Monday, December 2, 2019
Throughout all of December, Family Talk is replaying some of their most popular programs from the past year. Today you will hear Dr. Dobson's interview with New York Times best-selling author, Rabbi Jonathan Cahn. Rabbi Cahn shares his journey to faith in Jesus and discusses his new book, The Oracle, and the mysteries behind the years of Jubilee.
Recent Broadcasts
Featured Offer from Family Talk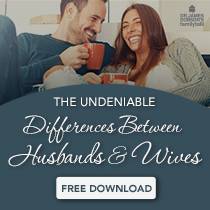 So what does this mean for your marriage?
In The Undeniable Differences Between Husbands and Wives, Dr. James Dobson talks about how men and women differ, how they complement each other, and how understanding these truths is key to enjoying a successful, intimate, long lasting marriage.