Family Talk
with Dr. James Dobson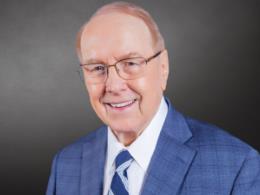 Unplanned: The Story of Abby Johnson
Monday, December 9, 2019
On this Family Talk '2019 Best of Broadcast', Dr. Tim Clinton talks with author, speaker and pro-life advocate, Abby Johnson. Abby shares how her former position as a Director of Planned Parenthood, blinded her to the horrible truth surrounding abortion. Abby unpacks the moment she finally realized the evil she was deeply intertwined with. Listen to how her life took an abrupt turn and how a new feature film brings her dramatic story to life.
Recent Broadcasts
Featured Offer from Family Talk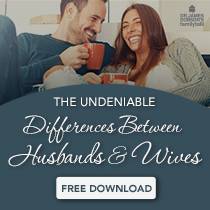 So what does this mean for your marriage?
In The Undeniable Differences Between Husbands and Wives, Dr. James Dobson talks about how men and women differ, how they complement each other, and how understanding these truths is key to enjoying a successful, intimate, long lasting marriage.