Family Talk
with Dr. James Dobson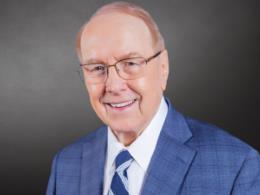 We Shall Never Forget - II
Tuesday, May 30, 2023
Winston Churchill once said, "United we stand. Divided we fall. Divided the dark ages return. United, we can save and guide the world." On today's edition of Family Talk, Dr. Tim Clinton continues his conversation with Retired Lt. General Jerry Boykin, to discuss the historic D-Day, which occurred on the shores of Normandy on June 6, 1944. Due to the bravery of the men and women almost 80 years ago, Dr. Clinton and Gen. Boykin remind listeners that we shall never forget the sacrifices made by those before us so that we can remain "one nation under God."
Recent Broadcasts
Featured Offer from Family Talk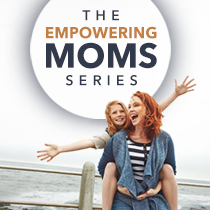 The Empowering Moms Series Sign Up
Most people consider being a mom to be an amazing privilege—and it is! But just as often, it's perhaps the toughest job on the planet! Which is why all moms deserve our appreciation and respect. And so, just for moms, we've created a new 5-minute "Empowering Moms Series" to provide practical parenting advice packed with timeless Scriptural truths, and a prayer to encourage, renew and inspire you—and your family—every day. Sign up now!