FamilyLife Blended®
with Ron L. Deal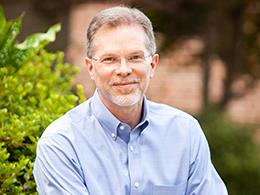 Dating: Are You Trying to Scare Us?
Wednesday, January 25, 2023
What are you doing? Are you trying to scare us? I get a lot of responses to my resources for stepfamilies. One fairly predictable comment from dating couples is, "Ron, are you trying to scare us out of getting married?" No, I'm not. But I am trying to prepare you for life. Let me explain this from the other side. A lot of married stepfamily couples say, "Ron, where were you 10 years ago? We could have avoided a lot of problems had we known this stuff." If you are a single parent or dating one, I don't want you to say that to me in 10 years.
Recent Broadcasts
Featured Offer from FamilyLife Blended®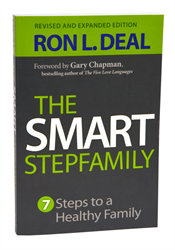 The Smart Stepfamily
In The Smart Stepfamily, leading expert Ron L. Deal reveals the seven fundamental steps to blended family success and provides practical, realistic solutions to the issues you face as a stepfamily. Whether married or soon-to-be married, you'll discover how to communicate effectively and solve the everyday puzzles of stepchildren relationships. This revised and expanded edition is 50% new and has updated research and two new chapters with more real-world advice on stepsibling relationships and later-life stepfamilies.