FamilyLife Blended®
with Ron L. Deal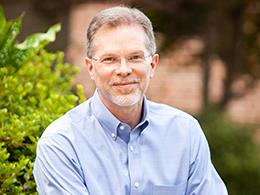 Gentle-Respectful: Make a New Friend
Wednesday, August 14, 2019
To make a friend, be gentle-respectful.   Let's say you got a new neighbor and I told you to make a new friend. What would you NOT do? Well, you wouldn't barge your way into their home uninvited and declare yourself their new BFF. No, you'd enter when you're invited. Stepparents need to be gentle-respectful of the boundaries of kids; meet them where they are. If the door is wide open, step on in. If they keep it shut, talk through the door until they open it. You can't force friendship, but you can grow it one step at a time.
Recent Broadcasts
Featured Offer from FamilyLife Blended®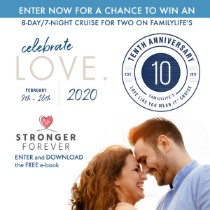 Every Anniversary is a Big Deal
But they don't just happen. The key to anniversaries worth celebrating...is to cultivate them all year long. One fun way to cultivate some togetherness is to get away together! FamilyLife's 10th anniversary Love Like You Mean It® marriage cruise is almost sold out for 2020. But FamilyLife has saved one cabin to giveaway FREE for next year's cruise—just for one couple! Could it be you?